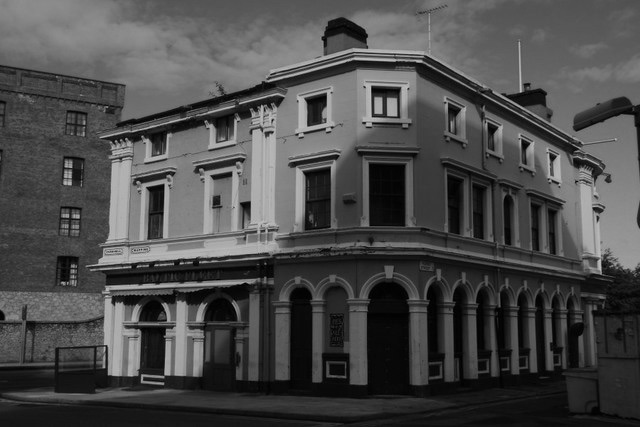 While sitting in the Baltic fleet pub I observed a girl with blonde hair about to enter the pub just after couple had gone in before her .
She reached to open the door and then she was not there. She was not with the couple apparently ,  she wore a Victorian style smock over a dark top. On inquiring, I found the girl was one of the 3 reported ghosts in the pub and the place she was seen in the doorway was originally part of the stairway up to the kitchen area where she had been witness on the stairway .
This observation took place in daytime on New Year's Eve.